Der er mange apparater i vores boligområder, som kan have en helbredsmæssig risiko.
Fx. oplyser verdenssundsorganisationen WHO, at stråling fra trådløs teknologi kan medføre stress, søvnproblemer og nedsat fertilitet. Sygdomme som man må sige er ved at blive folkesygdomme.
Særligt strålingen fra mobilmaster menes at påvirke, og det er særligt når man kommer lidt på afstand af sendemasten, at problemer opstår.
Helt inde ved masterne rækker strålingen ikke ned omkring beboelig højde, det gør den derimod så snart man kommer lidt på afstand.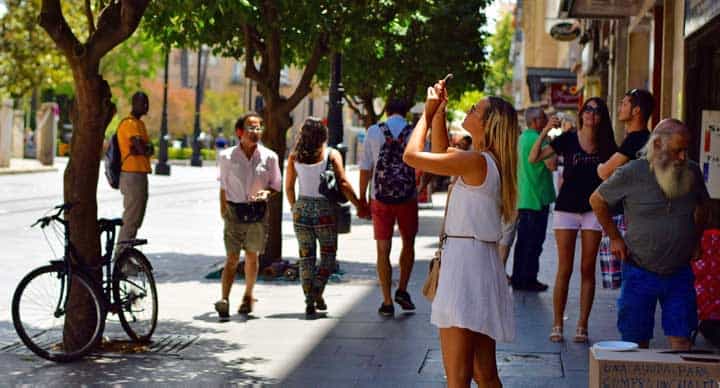 Brug for mere forskning
Meget tyder på, at der er brug for mere forskning i området, og i hvordan vi får udviklet fremtidens teknologi til mobil og data, så den bliver så grøn og harmløs for os som mulig. Der forskes bl.a i varme-påvirkning på hjernen fra mobiler i USA.
Danmark har et meget højt niveau af ingeniører og forskere, og det vil være oplagt at Danmark kan være fremtidens forgangsland indenfor forskning i miljø- og menneske-venlige teknologier indenfor mobiltelefoni og trådløst wifi internetsignaler.
Det ville også være et spændende felt at arbejde som ung forsker.
Undgå lange samtaler uden headsæt
Selve mobilens stråling menes af mange at være mere harmløs. Det er særligt når man taler i mobilen i lang tid, at området omkring øret varmes op, og det kan være skadeligt over længere tid.
Så er det en god ide at benytte et headsæt, så man mindsker strålingen netop omkring hjernen.
WHO skriver:
The electromagnetic fields produced by mobile phones are classified by the International Agency for Research on Cancer as possibly carcinogenic to humans.
De har igangsat en undersøgelse som forløber her i 2016, som skal indsamle viden på området.